It is the time of year where I am dreaming of my next adventure. One of my patients recently introduced me to mindfulness and although I found strange at first, I have realised it was a great thing to bring into my life. Positively focusing on things which I would like to bring into my life has already created some incredible opportunities, including a new job and love. Now, I'm going to try something bigger and maybe an adventure to one of my dream travel destinations will manifest itself.
Hong Kong
Somewhere I originally believed was just another city, but I was so wrong. Made up of 263 islands, there's so much to explore. Lantau Island looks like a green paradise, with the giant Buddha statue and numerous hiking trails. It seems to me that no matter where you are in Hong Kong, you can be close to the serenity of nature. Achieving my goal of climbing a mountain has given me the courage to climb up to high points. This would allow me to tick another thing off my bucket list, seeing the sun rise over Hong Kong from the Peak. Clearwater Bay beach looks like something you'd find in the Mediterranean and I love visiting the beach. The star ferries around Hong Kong provide a great way to see exciting places like Macau and many other islands. Riding on a boat is on of my biggest ambitions in life, and what better place to achieve this goal than the Victoria Habour.
Norway
Fresh mountain air, incredible scenery and the possibility of the northern lights. I think I would visit Norway as a winter destination. Potentially paying a visit to an ice hotel. I'd like to experience 24 hours of darkness and the starry skies, which I currently don't have as I live in a city centre. I'd love to experience the natural beauty of the Lofoten Islands (I'll let the photo below do the talking).
I'd definitely pair this with a trip to Tromsø, Scandinavian cities are super cute.
Japan
I'd love to see the Cherry Blossoms around Kyoto and Mount Fuji. I've recently converted to a more spiritual way of living, similar to Buddhism, because of this Japan has really shone out as a potential destination.
Fushimi Inari Shrine – Torii Gates
Visiting the Todaiji temple to see the Nara Deer would be amazing, they bow to you for food. I love nature and part of me still doesn't believe RABBIT ISLAND exists! Its called Okunoshima Island. Animals are very therapeutic and amazing help for people with Chronic Illness. However, I am yet to experience this first hand in my career, I would love to see it for myself so I can recommend it to my patients.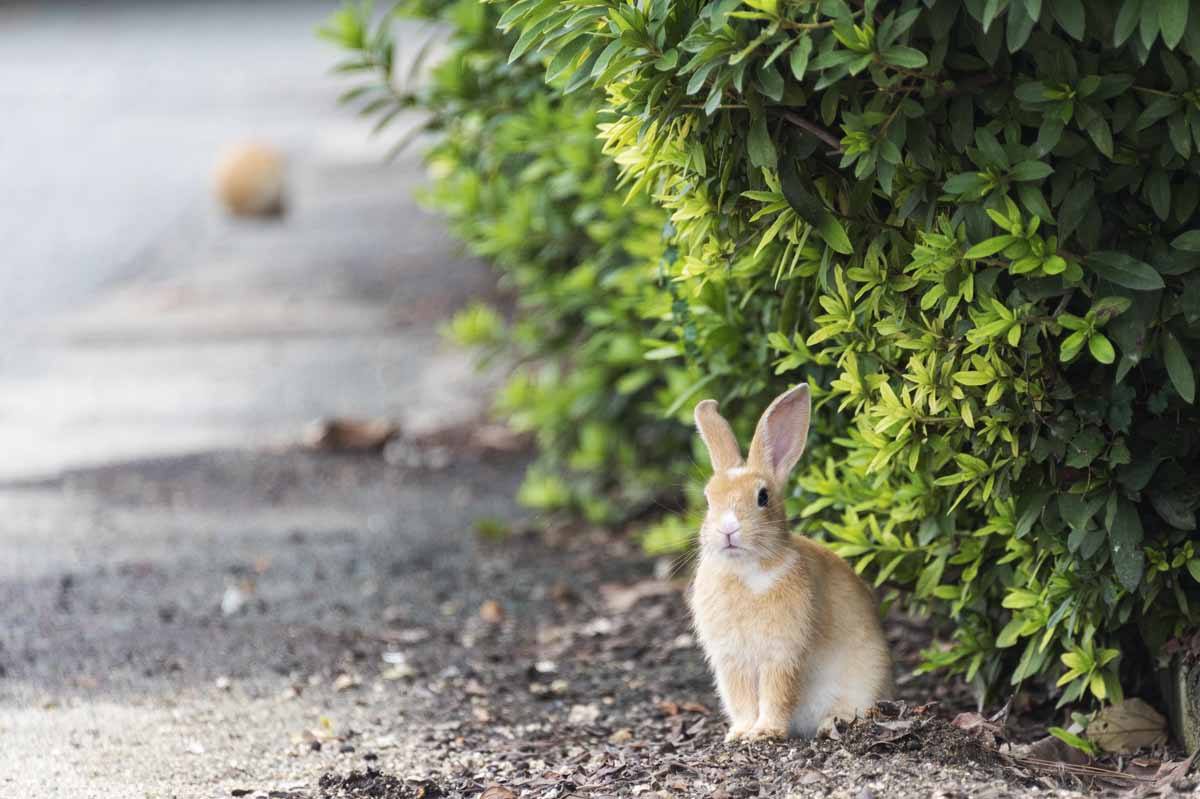 Japan has so many islands and oh my godzilla! the beaches look insane especially on Okinawa.
Would you believe this was Japan? I think it looks like paradise.
Italy
The coast around Sorrento looks fabulous and the clifftop hotels have incredible sunset views over Mount Vesuvius. Look at the view from Hotel dei Congressi. Beautiful, with the added bonus of not having to stay in a super posh 5* hotel.
But, I'll admit the main reason I want to visit …… Its the land where spaghetti was invented … mmmmm spaghetti (Sorry, I got distracted). The stunning islands of Ischia and Capri are only a short boat ride away whilst a swift bus ride will get you to vibrant Naples and the archeological site at Pompeii. The Amalfi coast is really close by; Positano, Ravello and Amalfi can be seen in a day with the use of an all day bus pass. Only thing which puts me off visiting are the crowds and steep hills, but I guess for views that amazing you need to go uphill.
Bhutan
Recently I have had a few Bhutanese Travel Agencies follow my Instagram page. I won't lie, I honestly can say I had never even heard of the country prior to this. (It's nestled in between Nepal, India and Tibetan China). I'd love to be the first dinosaur to visit this beautiful country.
The Tiger's Nest Monastery looks like an incredibly hard but rewarding hike. There's something morally and physically invigorating about visiting a country that boasts a farming industry that's completely organic and a level of forest coverage (72 per cent) that pumps out oxygen at the same rates the rest of us are emitting carbon dioxide. Something I am passionate about with my background in respiratory nursing. Himalayan mountain range can be seen from many places along with wild animals such as snow leopards,Bengal tigers, pandas and one-horned rhinoceroses.
Malta
With it's close proximity to the UK, Malta has been on my travel radar for a while. But, for some reason I am yet to visit Malta. This surprises me because it has 3 of my favourite things; year round sunshine, UNESCO listed Capital filled with old buildings and turquoise ocean.
There are lots of opportunities to ride a boat here too … to the Blue lagoon or the island of Gozo. I have also heard that Malta is super cheap, especially flights which is a great thing.
Indonesia
By Indonesia I mean the beautiful islands of the Raiu Archipelago. Don't get me wrong, Bali looks fabulous but I'd like to go off the beaten track. To somewhere as idyllic as the Nikoi Island resort, it looks like the Maldives but is way more affordable. Currently, I'm using this photo from their website as my screensaver, for a moment of pure bliss in my busy days being a dinosaur.
Plus there are giant lizards, so I'd feel right at home. Bonus part is the close proximity to Singapore (only a short ferry ride), do I hear Multi-centre trip? My photographer has some friends in Singapore which would be amazing to visit.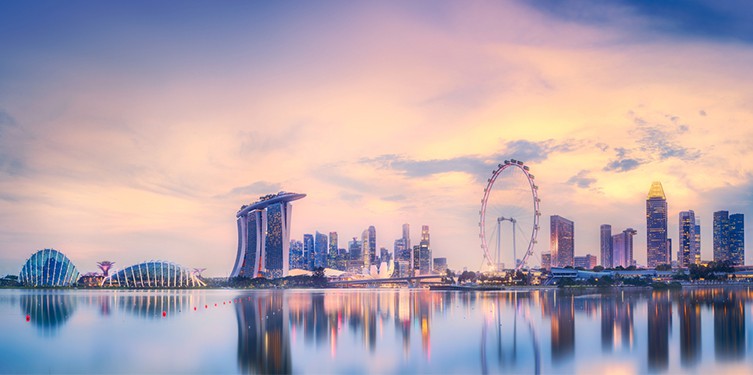 I could write millions of reasons why I wish to visit Singapore and Indonesia, so I'll just let the picture do the talking for Singapore.
Myanmar (Burma)
Oh to ride in a hot air balloon over the temples of Bagan. Part of me believes these are photo-shopped images, so I'd like to experience both the view from the ground and above to see if it is truly this beautiful.
I think if I visited Myanmar, I'd probably try to go on an organised tour. Hayes and Jarvis do a great one. To make sure I managed to see all of the sights such as: Inle Lake, Yangon, Mandalay and of course the Golden Rock.
Rwanda
More of a personal goal than a travel goal. I would love to work in a hospital, providing first class healthcare to the citizens of Kigali. A country at the forefront of eradicating malaria by doing simple things such as distributing mosquito nets for your bed to the whole population. Genius. And what better time to go and work alongside those who are passionate and determined about the health of those living in their country.
Who would believe Africa was so luscious and green?!?! Also there are loads of animals to see in the wild around Akegera National Park and the beautiful area of the Virunga mountains to trek wild gorillas. This would be amazing as there are only around 500 wild Gorillas in this part of Africa, seeing the amazing conservation work is important to me because I have witnessed too many extinctions in my lifetime.
Very few places in Africa seem to have so much on offer. Here's to hoping I will get to tick off another continent sometime soon!
I am about 6 months old and I'm so grateful to have had the opportunity to visit 4 amazing countries, I wonder how many more I will visit before my birthday. Are there any places you would recommend I should visit?
For a daily dose of dinosaur, feel free to visit my Instagram Vegan0saurus
eudaimonia (n) – the contented happy state we feel when we travel
Please note: apart from the photos of me, I don't own any of the beautiful photos. I found them on Pinterest.